Our year
Our achievements in 2021-2022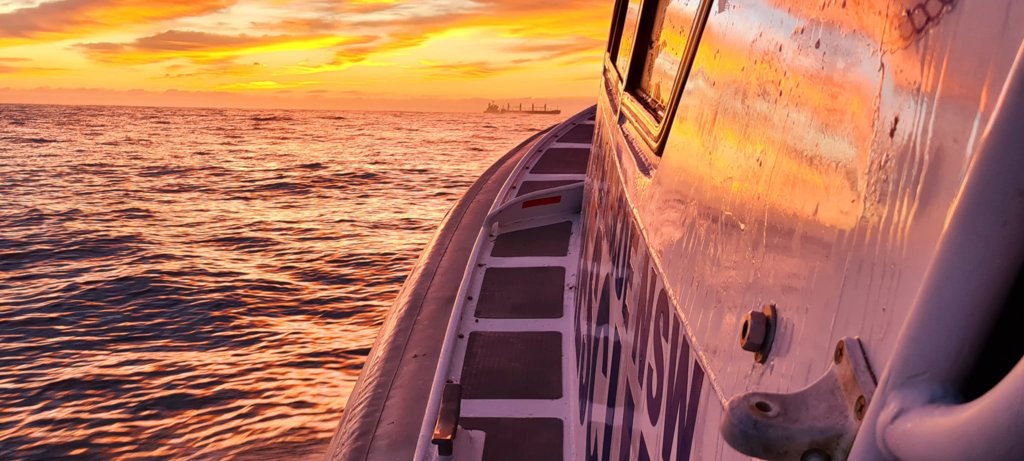 SAVING LIVES ON OUR WATERWAYS
Marine Rescue NSW members rose to the challenge of a near record number of boaters, multiple flood events, and the lingering effects of COVID to achieve their mission of saving lives on our waterways.
Consistently poor weather over the normally busy boating season failed to dampen the enthusiasm of boaters, anxious to get out on the water as COVID restrictions gradually eased, leading to the second highest number of rescues recorded, only slightly down on the record number of the year prior
Once again, the resilience and skills of our 3,300 strong volunteer cohort were tested, with lingering COVID restrictions, poor weather, a major flood emergency and the high volume of requests for assistance ensuring crews were kept busy.
The year saw the delivery of 13 additional rescue craft including eight rescue vessels for the Marine Rescue Port Macquarie, Hawkesbury, Port Kembla, Point Danger, Merimbula, Kioloa, Broken Bay and State Headquarters units plus five Rescue Water Craft (Jet Skis) for the Marine Rescue Central Coast, Lake Macquarie, Port Macquarie and Brunswick (2) units.
These new rescue craft represent a major boost to the service's operational capability, allowing members to respond to emergencies in vessels that are safer, faster, more manoeuvrable, and better equipped.
The eight new rescue vessels were all manufactured within regional New South Wales, boosting regional jobs, providing opportunities for apprentices and helping secure the future of a marine manufacturing industry within the state. This commitment to regional industry saw the Minister for Emergency Services and Resilience and Minister for Flood Recovery, Steph Cooke, join Marine Rescue NSW Deputy Commissioner Alex Barrell in inspecting the Yamba Welding and Engineering shipyard, where she observed two new rescue vessels under construction.
Key to the service's ability to continue this process of fleet modernisation has been the continued support of the NSW Government through their four year, $37.6 million investment in the service. This investment has been supplemented by government and private sector grants, enabling Marine Rescue NSW to boast the most modern fleet of any volunteer marine rescue service in the nation.
Complementing the boost to on-water response has been the roll-out of improved radio communications technology, with the new Frequentis system being progressively installed in radio bases along the coast. This project is bringing a number of benefits to the service including a dispatch system purpose-designed for emergency services, automatic failovers should the primary link fail, and enhanced call flow and control. The system has also required a significant investment in highly reliable servers to support the system's operation.
For much of the year, members operated with elevated risk management protocols due to the ongoing COVID-19 pandemic to ensure their health and that of the wider community. Despite the constraints imposed by these protocols, members continued to respond as needed to requests for assistance, with all emergencies responded to in a timely and professional manner.